They are made by hand,
not by machine.
Just like in the old days.
CHALKART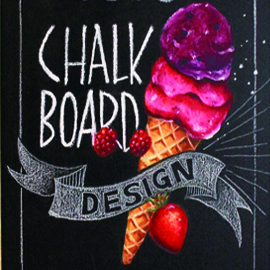 Illustration and lettering with OIL PASTELS. They are coated and can be displayed outdoors for several years.
LETTERING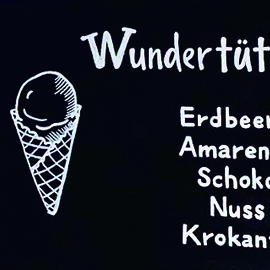 For Events,Foodtrucks or Markets etc. with chalk,washable markers or permanent markers on different surfaces.
WALL & WINDOWS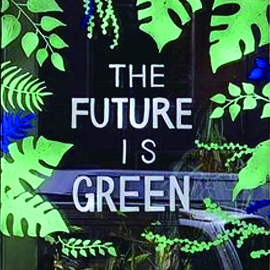 Ideal for a fresh new look office,shops&Restaurants. .
ILLUSTRATION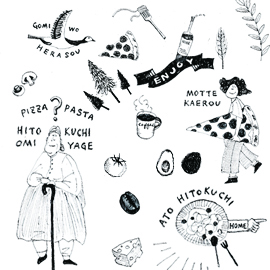 Offer illustrations for flyer, box or goods..
EVENTS
For a special day...wedding, birthday party, or newborn photography etc. . .
häppies

Berlin, Germany

We are so glad to have someone so talented like Hiromi to draw us two beautiful boards with our "häppies" on it.
We put them infront of our shop and so many people stopp just because of the pictures.
Thank you hiromi!

VANSAN LTD.

Tokyo, Japan

I own 60 restaurants in Japan.
Since the establishment,Hiromi has designed many chalkboards for our restaurants and we love them.
The warmth of her illustrations fits our concept perfectly.
Keep up the great work!

Retro Ice Cream

Wuppertal, Germany

I was looking for something original for my ice cream parlor and not just something printed. I somehow came across hiromi's site.
I knew that it would be the right chalkboards for my ice cream parlor and now whenever I have customers, they all admire the chalkboards.
Thank you Hiromi.